---
Website design
We have been designing and building websites in Cornwall for over 10 years. In that time, we have had clients with definitive (and sometimes, immovable) briefs and clients that knew they needed 'something' without really knowing exactly what that something was. For every type of client, we aim to deliver a high quality and effective website, built to their personal time-scale and budget.
Whenever a new client contacts us, it is always important to us to understand the people behind the enquiry; what drives you, what do you like / dislike, and what are you passionate about? We want to make sure that we create the right website for you.

1. The brief
Let us know what you are looking for. We can guide you through analysing your needs so that you get the maximum impact from your new website.

2. Designs
Based on your brief we will create some design ideas for discussion, taking cues from any existing branding and contemporary design styles.

3. Build
Once we have a design agreed, we will start building your website. We can provide you with access to our build area so you can monitor the progress as we build your website.

4. Review
Once we have finished the build, we will collectively review the website to make sure everything is correct, functional and meets the objectives set out in your brief. Then, once you are happy...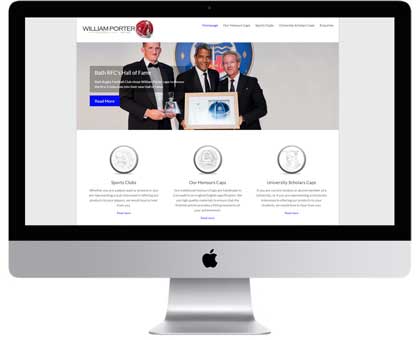 5. ... go live!
Once a website is live, it is not necessarily the end of things. Websites need to be updated with fresh content to ensure that the your customers have a reason to keep visiting. We can help with ongoing content management and promotional activities and make sure that links with your social media are operating seamlessly.